Top 4 Best Beaches Near Disneyland
Updated 9/16/18. After spending some fun-filled days at the Happiest Place on Earth, it can be nice to relax at one of the local beaches near Disneyland and put your toes in the sand. Many families pair their Magic Kingdom trip with a visit to a local beach to enjoy the beautiful Southern California weather.
Save on your stay! Disneyland COMBO Hotel + Ticket Discounts Save big when you book your Disneyland tickets and hotel through our recommended travel sponsor (they have worked with Disney for 28 years). We negotiated the lowest prices on tickets and hotels so you don't have to worry. Boo k now >
Disneyland is situated close to some of the best beaches in California. Planning your beach day in advance can make for a smooth outing and activity for the whole family. Here are a few great beaches near Disneyland in Orange County.
Best Beaches Near Disneyland
We've selected the best beaches near Disneyland based on location, activities, and scenery. Don't miss out on incorporating a beach day into your trip! Setting aside a beach day in the middle of your park touring days is an excellent way to take a break from the hustle and bustle.
Huntington Beach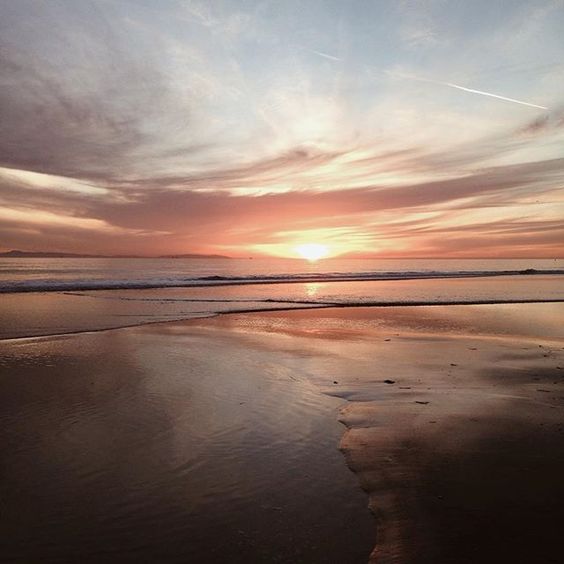 Huntington Beach, or HB per the locals, is one of the best beaches in the area and is only 15 miles from Disneyland. Huntington Beach includes three main beaches: State Beach, City Beach, and Bolsa Chica. HB is very user-friendly and has parking garages just a block or two from the beach. The beach is clean and has lots of room for frisbee, soccer and running around. The beach also has volleyball courts if you want to play a game or watch the talented local players. You might even see some pro-beach players out there practicing! You can also rent bikes, surfboards, boogie boards, and wetsuits on the beach at Zack's.
Another benefit of Huntington Beach is that there are several beach and surf shops to wander through. Ripcurl, Jack's, Havaianas, and Hurley all have shops close to the beach. If you hungry, there are some great restaurants by the beach. Duke's Huntington Beach is an upscale, Hawaii-themed restaurant right on the beach and are known for their Mai Tais. Down the street you'll find Wahoo's Fish Tacos, BJ's Brewhouse as well as a Starbucks and some ice cream shops. If you walk out on Huntington Pier, there are some more beach shops and restaurants. Huntington Beach has an overall relaxed, beach bum vibe going on.
Huntington Beach is known for its surfing culture so make sure you don't miss out on the International Surfing Museum! Huntington Beach has plenty to offer for everyone which makes it a top choice among the beaches near Disneyland.
Newport Beach
Just south of Huntington Beach on the Pacific Coast Highway, you will find the quaint Newport Beach. Newport is made up of 10 distinct neighborhoods, including Balboa Island, Corona del Mar, Mariner's Mile/Westcliff, and Lido Marina Village/Cannery Village. Parking can be a little more challenging here because it is a more crowded area that is very popular.
Newport Beach offers some great outdoor activities, including hiking, surfing, stand-up paddling, and cycling. Balboa Peninsula and Balboa Beach are fun for the whole family. There are some more casual restaurants here as well as the Balboa Fun Zone, which boasts an 80-year old Ferris Wheel. The Balboa Island Ferry is a fun experience and a great way to see some of the bay.
Newport Beach tends to be more upscale than Huntington Beach. This town also offers Fashion Island, an upscale outdoor mall, wine tasting, live entertainment, and sunset cruises. There are over 400 restaurants in Newport Beach, including some waterfront restaurants. This beach city is known for its great seafood. The Crab Cooker and Woody's Wharf are two well-known restaurants worth trying.
For families with children, Balboa Island is a must see. There are plenty of affordable carnival style games, a ferris wheel, and an affordable ferry trip ($2 per person) which encompasses many different beach experiences in one visit. These unique qualities make it a top favorite for families visiting beaches near Disneyland.
Laguna Beach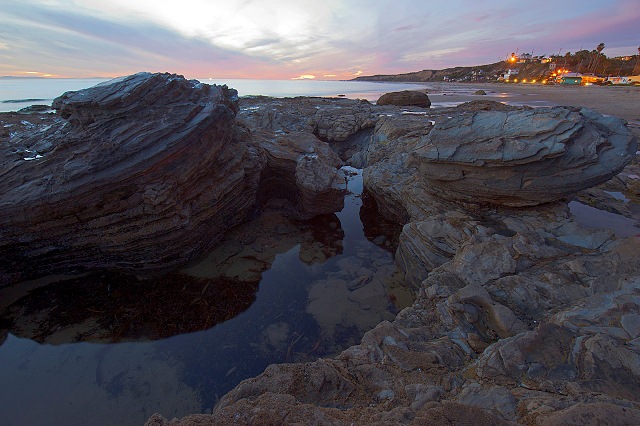 If you continue south on Pacific Coasts Highway, you'll come to Laguna Beach. With seven miles of coastline, there are 30 coves and multiple beaches to check out. Laguna Beach is known for its beautiful water and clean beaches. Aliso Beach is the county beach where you can enjoy a bonfire. The Main Beach offers volleyball courts and is close to restaurants and parking. Thousand Steps Beach is located in South Laguna. There are only 230 steps down to the beach which has cliffs on both sides.
If you want to see some great sea life, check out the tidepools. The protected Laguna Beach tide pools have tide pool educators and docents at the Main and Treasure Island beaches. Laguna Beach is also known for its great restaurants and shopping. The downtown area has some unique stores where you can purchase clothing, décor, bath and body products, and jewelry.
San Clemente Beach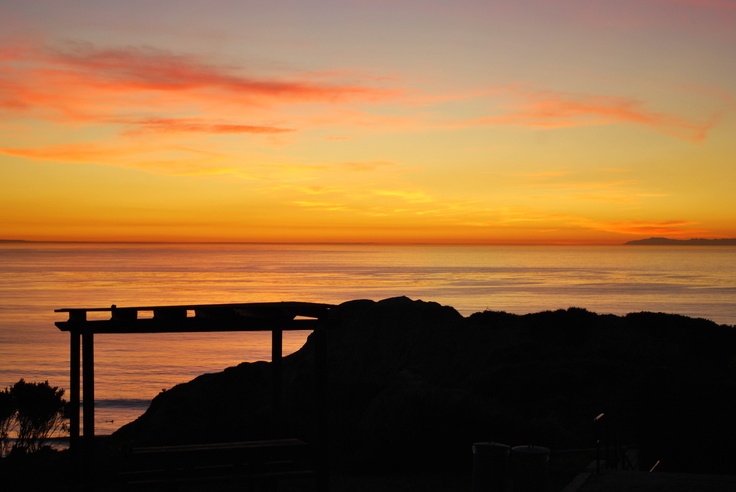 San Clemente is a lesser known beach south of Laguna Beach and has a cute town on a hillside overlooking the beach. There are two beaches in San Clemente: San Clemente State Beach and Pier and Calafia Beach. These San Clemente areas boast 20 acres of sandy beaches and a long fishing pier. You can rent bikes, umbrellas, surfboards, and wetsuits at shops close to the beach. There is a bike path that follows the beach as well as hiking trails with views of the water. San Clemente is known for its waves for both beginner and experienced surfers and has a more small-town feel than its northern neighbors.
You can't beat the amazing Southern California weather and its beautiful beaches. Whether you want to surf, bike, hike, or just relax with your toes in the sand, there are several Orange County beaches to choose from. You can stroll through cute beach shops, enjoy some fresh seafood, and explore some amazing sea life. Mickey Mouse would approve of this contender on the beaches near Disneyland list!
Plan your Disneyland and beach vacation now!
Let us help you plan your next Disneyland and beach trip! You can sign up for our Disneyland discounts newsletter to gain access to Disneyland and Southern California travel deals. Here you will find exclusive discounts from our travel partners that are exclusively offered to our subscribers.
You can discover more about planning your trip to Disneyland from these links: