DisneyBounding: Everything You Need to Know About this Fashion Trend
Have you heard of DisneyBounding?  This is a fun trend where Disney fans pull together outfits using regular street clothes to mimic Disney characters.  Fans can DisneyBound as princesses, animal characters like Minnie and Mickey Mouse, villains such as Gaston, or other characters like Alice in Wonderland.
Discount Disneyland Tickets
Our favorite Disney-approved re-seller, Get Away Today,offers the best Disneyland discount tickets around. In addition to great discount prices, their customer service and easy support is absolutely fantastic. They have an entire department dedicated to making sure every order has a wonderful experience and they are on-call to help you during your vacation if you need them.
Book your discount tickets NOW >
Buying tickets from Get Away Today is easy and convenient since all their tickets are sent electronically. You can take their vouchers and head straight to the gate without needing to wait in any ticket booth lines. They also offer layaway plans so you can pay off your vacation over time.
You can read my review on my personal experiences booking through Get Away Today and how much you can save here!
Here is the ultimate guide to DisneyBounding!
Colors are Key for DisneyBounding
You can DisneyBound as your favorite character simply by combining two or three colors.  A red shirt paired with yellow pants or a skirt can be Winnie the Pooh.  Switch them up (yellow top with red bottoms) and its Tweedle Dee or Tweedle Dum from Alice in Wonderland. A pink top with lavender bottoms gets you Boo from Monsters Inc. or the Cheshire Cat from Alice in Wonderland.
Here are some fun color combinations for princesses:
Purple top with turquoise bottoms = Ariel from The Little Mermaid
Royal blue top with yellow bottoms = Snow White
Pink top with lavender bottoms = Rapunzel or Anna from Frozen
Light blue top and bottoms = Cinderella or Elsa from Frozen
White shirt with light blue bottoms or yellow top and bottom = Belle from Beauty and the Beast
Orange top with tan bottoms = Moana
Below are some color combinations to try for Mickey Mouse and his friends:
Red shirt with black bottoms = Minnie Mouse or Mickey Mouse
Royal blue top with white bottoms = Donald Duck
Orange top with blue bottoms = Goofy
Lavender top with white bottoms = Daisy Duck
Love villains? Try some of these fun color combinations:
Red top with black bottoms = Gaston from Beauty, the Beast or Captain Hook from Peter Pan, or the Red Queen from Alice in Wonderland
Purple top with black bottoms = Malificent from Sleeping Beauty or Evil Queen from Snow White
Black top with purple bottoms = Ursula from The Little Mermaid
Winnie the Pooh and his friends are fun do DisneyBound with these color combinations:
Red top with yellow bottoms = Winnie the Pooh
Orange shirt with black bottoms = Tigger
Pink tops and bottoms = Piglet
Purple/blue tops and bottoms = Eeyore
Peter Pan characters are a fun option as well:
Medium green top with brown bottoms = Peter Pan
Light green top and bottoms = Tinkerbell
Blue dress with bow = Wendy
Accessorizing for DisneyBounding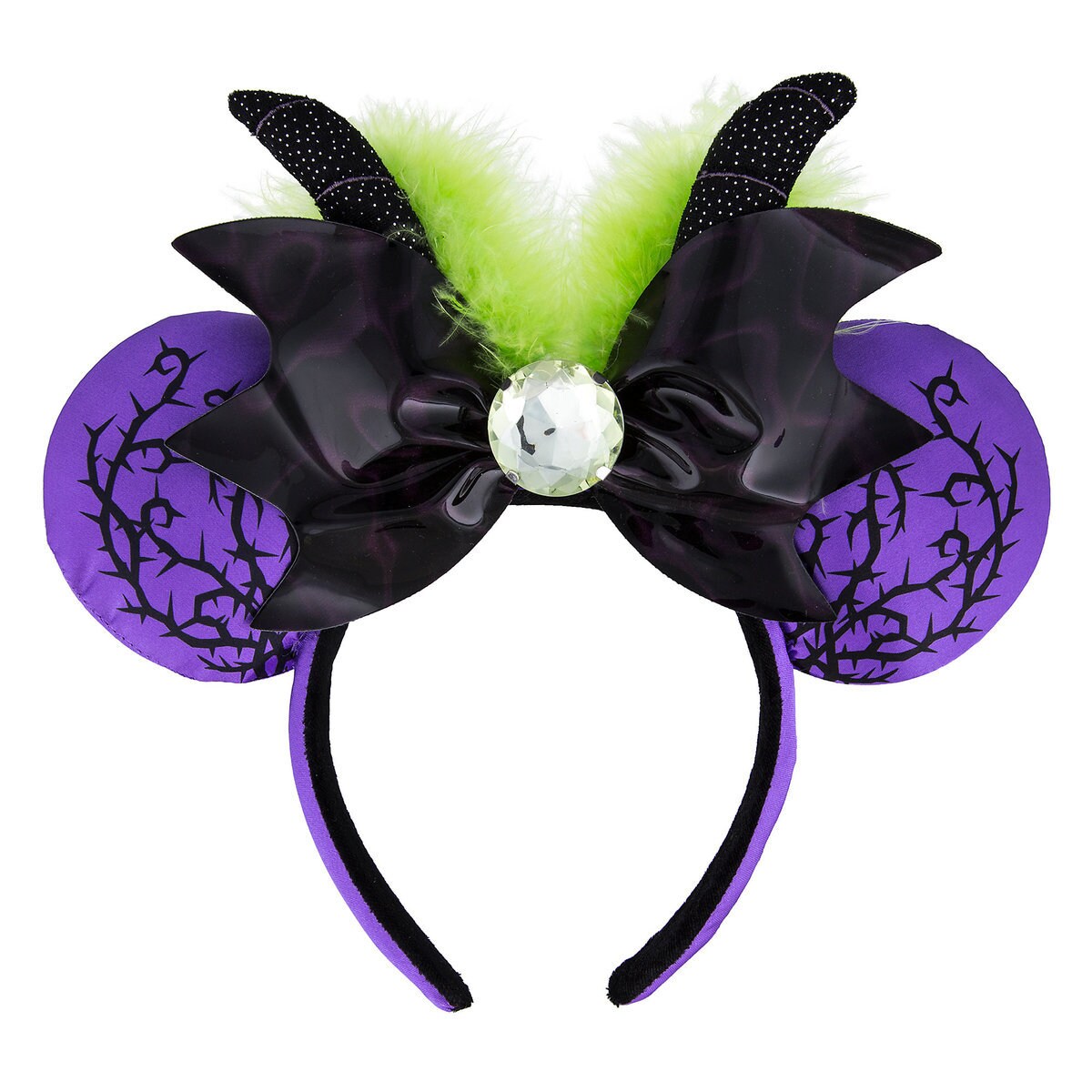 Adding the right shoes, mouse ears, a bow, or a purse is a great way to accessorize your costume.  Here are some fun ideas:
White top with white bottoms and orange bow or beanie = Olaf from Frozen
White top with white bottom with pink bow or hat = Marie from Aristacats
Blue dress with blue bow and a book = Belle from Beauty and the Beast
Long white shirt with glasses and a top hat = Wendy's brother, John, from Peter Pan
Disney fans can even carry around a stuffed animal that relates to their character. For example, Ariel could carry Flounder, Prince Eric could carry a white sheepdog, or Pocohontas could carry a racoon. My younger daughter grabbed an apple from breakfast to help with her Snow White DisneyBound.
Disney Shops
The Disneyland Resort has some great stores to help Disney fan DisneyBound.  Spirit Jerseys are very popular now and come in popular character's colors, such as Ariel, Snow White, Cinderella, and Minnie Mouse.
Check out these fun stores to purchase clothing, hats, and accessories: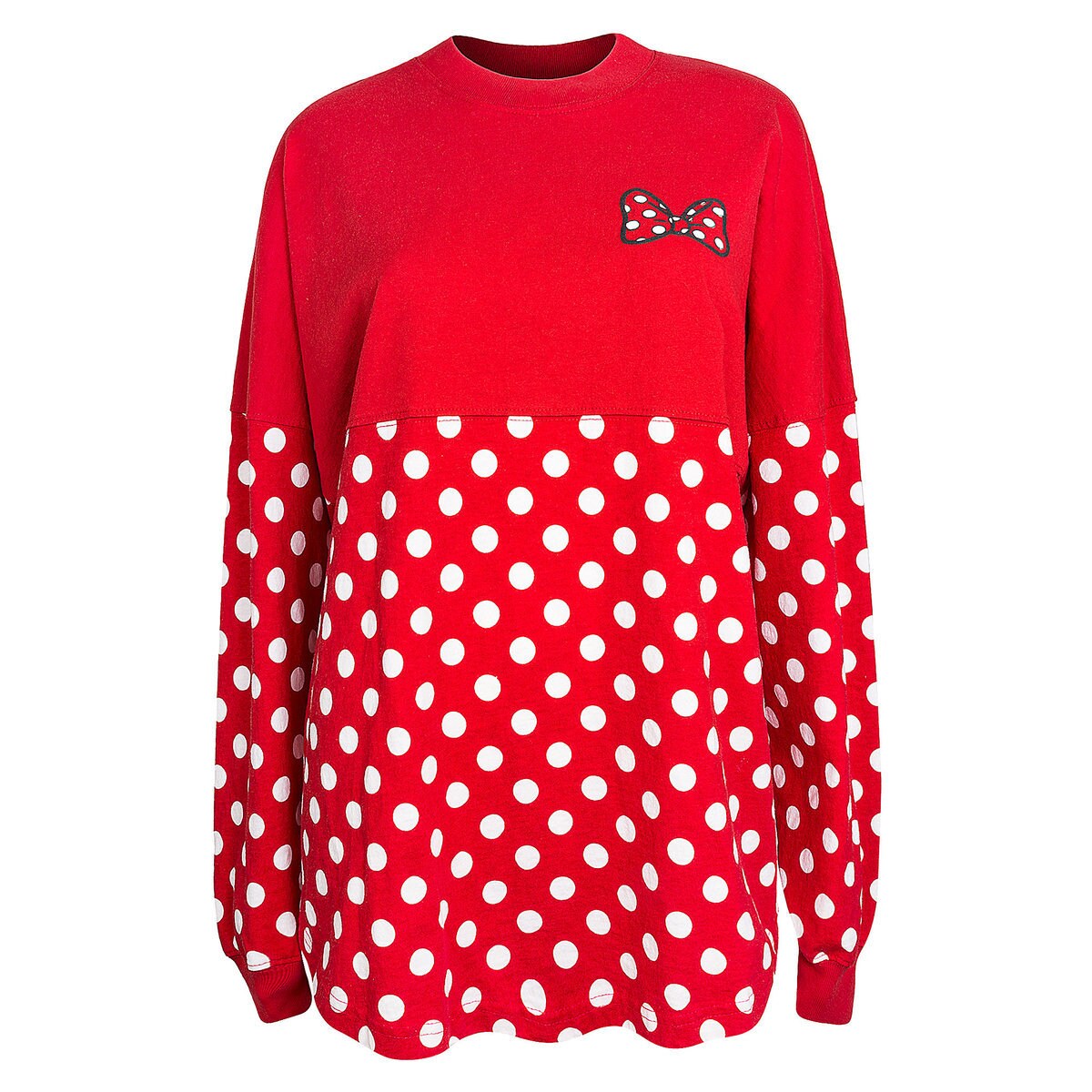 Disney dresses are a great way to DisneyBound! The Disney Dress Shop in Downtown Disney is a newer store and has a wide selection of vintage-inspired Disney dresses, skirts, handbags, and accessories.  There is also a dress shop in New Orlean's Square called Le Bat en Rouge. Check out this adorable Marry Poppins dress!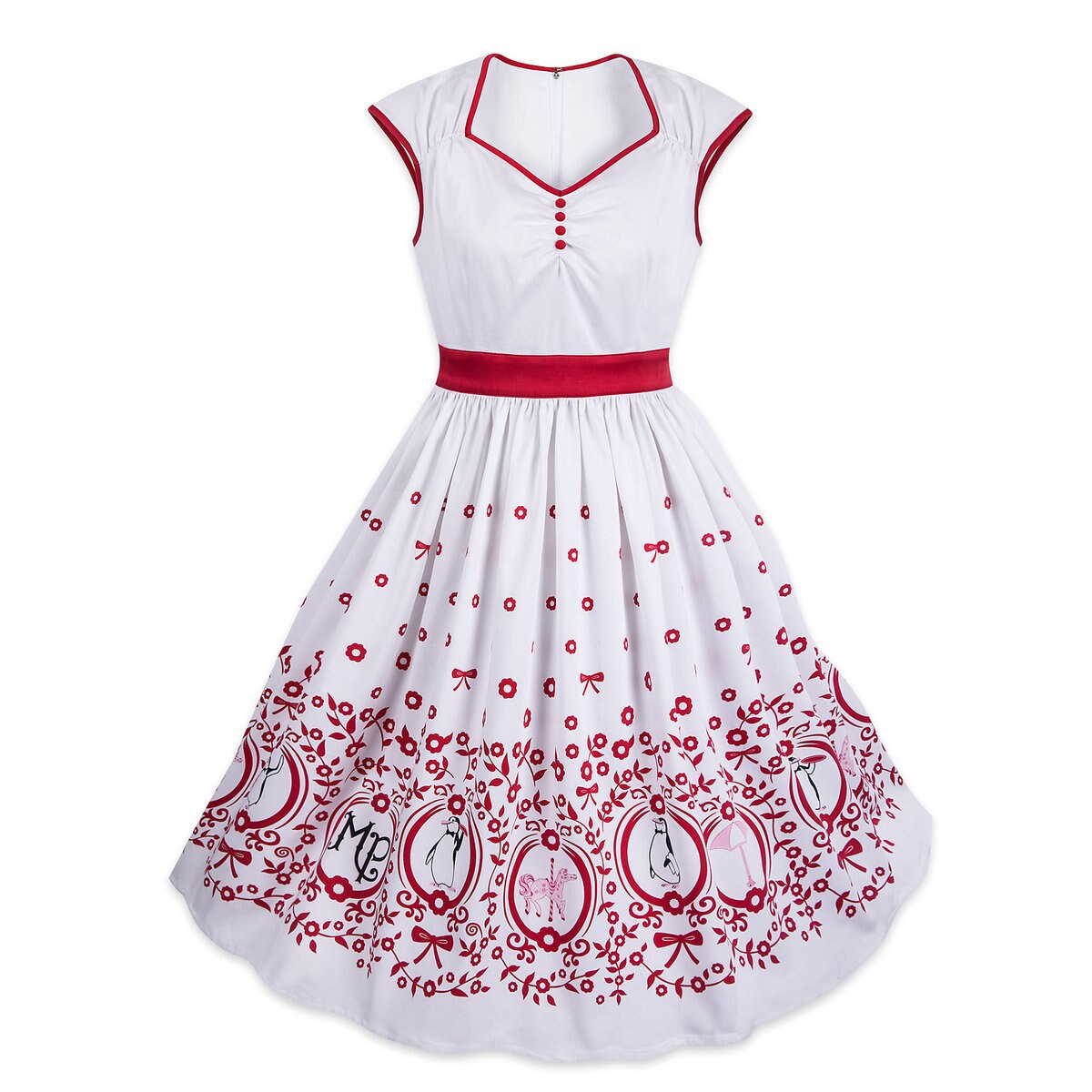 The Mad Hatter on Main Street, U.S.A. sells Mickey Ears, apparel & accessories. Disney fans can also personalize a pair of Mickey Ears with fun princess and Disney park designs, such as Ariel, Cheshire Cat, Sally, and the Enchanted Tiki Room.
The Emporium is at also the beginning of Main Street and offers the largest selection of souvenirs in all of Disneyland Park.  Disney fans can purchase Mickey Mouse Ear Hats, clothing, and accessories.
Across the street from the Emporium, The Disney Showcase is a wonderful place for guests to find seasonal apparel and souvenirs. Disney fans can browse an ever-changing assortment of holiday merchandise, including costumes and customizable clothing.
Pirates and princesses alike will enjoy plundering Pieces of Eight, which is located as guests exit the Pirates of the Caribbean attraction.  This treasure chest of a store sells pirate clothing and accessories.
The Bibbidi Bobbidi Boutique at the Disneyland Resort and the Enchanted Chamber are both located in Sleeping Beauty's Castle. Princesses can also purchase beautiful dresses, crowns, and accessories.
Fairy Tale Treasures is located in the Fantasy Faire.  This enchanted shop offers princesses royal apparel, toys and merchandise inspired by Cinderella, Rapunzel, Elena of Avalor, and other favorite Disney Princesses.
For an extensive guide on the shopping options available, check out our guide, Shopping at Disneyland: The Ultimate Guide to Browsing the Shops, for everything you need to know. You can also shop online on Disney's website.
Plan Your Disney Vacation!
DisneyBounding is a fun way to dress up while in the parks.  We are currently expanding all of our Disney World planning guide content here on MickeyVisit.com. Check out the links below to help guide you in your Disneyland or Walt Disney World vacation needs. Don't forget to subscribe to our FREE Deals Newsletter to stay on top of the current planning tips, strategies, and deals.
Disclosure: We have used all the products recommended on Mickey Visit. We may receive compensation when you click on links to some products featured.