Disney World Stroller Rentals: How to Use Strollers in Walt Disney World
Strollers are a necessity for small children when you're visiting Walt Disney World and many guests decide to use a stroller rental in Disney World. The vast space of Disney World can make it hard for little legs to keep up with and this will keep your kids happier for longer if you decide to utilize strollers. Even if your kid is starting to phase out of the regular stroller age, you may want to still consider renting a stroller for the theme parks since you will be walking miles a day on your trip sometimes in hot and humid weather.
You have three main options when it comes to navigating what kind of Disney World stroller you want to use in the theme parks:
A stroller you bring from home
Renting directly from Disney World
Renting from a third party company
There are pros and cons with each approach but one of the biggest things to keep in mind is that certain stroller sizes won't be allowed at Disney World due to size restrictions the park has put in place.
Here are the Disney World stroller rules to be aware of when visiting Walt Disney World:
Stroller wagons, whether pushed or pulled, will not be permitted at any theme park or water park or at indoor venues at ESPN Wide World of Sports Complex.
Strollers should be no larger than 31" (79 cm) wide and 52" (132cm) long when measured across the widest and longest points.
This doesn't mean you can't use double strollers, Disney World is just adverse to guests bringing in giant wagons and most double strollers fit within the size requirements for Disney World.
The good news about third party Walt Disney World stroller rental companies is they will be aware of the Walt Disney stroller rules and you won't have to worry about renting a stroller that won't meet the Disney World stroller requirements. And most of the stroller rental companies offer single and double stroller options for rentals per day.
How much does it cost to rent a stroller at Disney World?
If you rent a stroller directly through Disney World you will be renting from their preferred third party company Scooter Bug. You have the option of renting per day or for a multi-day length of stay. You will save a bit more money when renting for a multi-day length of stay if you pre-pay the number of days you will require a stroller rental. When you then visit the theme park you will show your receipt at the rental location to receive your stroller for the day.
Disney Stroller Rental Directly Through Disney World
You can find the stroller rental locations in each Walt Disney World theme park and Disney Springs.
Single Stroller
Recommended for children 50 lbs. or less.
Daily: $15 per day
Multi-Day (Length of Stay): $13
A $100 USD credit card deposit is required for strollers rented at Disney Springs.
Double Stroller
Recommended for children 100 lbs. or less.
Daily: $31 per day
Multi-Day (Length of Stay): $27
Stroller Replacement
Strollers cannot be removed from the parks. When visiting more than one park in a single day, simply present your rental receipt at another park to obtain a replacement.
Likewise, if you misplace your Orlando stroller, replacements are available with a receipt at various locations throughout the Resort, based on availability. Strollers should be returned to the rental location before leaving the theme park.
Pre-orders and deliveries of mobility rentals through ScooterBug to Disney Resort hotels are available by visiting scooterbug.com/orlando or calling (800) 726-8284.
Kingdom Strollers Rentals
You can get a much better deal for Orlando stroller rentals if you rent through our preferred recommendation for stroller rental at Walt Disney World: Kingdom Stroller Rentals. Magic Kingdom Stroller Rental offers a variety of strollers including single and double options all from high quality brands to make your stroller kingdom rental a positive experience. Plus the strollers you get from Kingdom Strollers are soft, comfortable, and not the hard plastic ones you get directly from Walt Disney World.
Pricing for Kingdom Stroller Rentals for Single Strollers
Pricing varies on the rental stroller you select but for the most affordable single stroller, the City Mini Stroller, this is what you can expect to pay for their rental strollers:
1-3 Nights :$45.00
4-7 Nights: $65.00
8-10 Nights: $85.00
11-14 Nights: $105.00
15-18 Nights: $125.00
19-21 Nights: $145.00
Pricing for Kingdom Stroller Rentals for Double Strollers
Pricing varies on the rental stroller you select but for the most affordable double stroller, the City Mini Double Stroller, this is what you can expect to pay for their rental strollers:
1-3 Nights: $55.00
4-7 Nights: $75.00
8-10 Nights: $95.00
11-14 Nights: $115.00
15-18 Nights: $135.00
19-21 Nights: $155.00
As you can see, renting through Kingdom Stroller Rentals is much more cost effective per day than renting directly from Walt Disney World.
Free Delivery and Pickup for Strollers
Kingdom Stroller Rentals also offers free delivery and pickup at your Disney resort which not only makes this service more affordable but more convenient. You can pack up the stroller for the day before you leave the resort so you're ready for the parks. They also include a free grocery delivery coupon for all deliveries to a Disney owned resort. They can also deliver the stroller directly to the Orlando International Airport and off-site hotels near Walt Disney World.
Strollers for Special Needs
One of the things I love about Kingdom Stroller Rentals is that they have a readily made option for kids with special needs called the Liberty Special Needs Stroller. This stroller is good for children up to 5 feet tall and/or 100lbs.
Stroller Accessories
All strollers come equipped with a parent console, rain covers and cooler bag attachments upon request, and a child tray for an additional charge of $10.
Magic Strollers

Magic Strollers is another third party company that is popular with guests visiting Walt Disney World. Magic Strollers is part of Owner's Locker, the vacation storage company that works with Disney Vacation Club. In 2009, they launched the Magic Strollers company as another service for those visiting Walt Disney World.
Pricing for Magic Strollers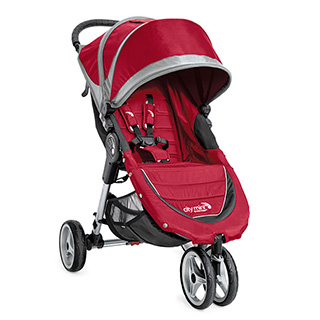 You can go on the Magic Strollers website and put in your dates to play around with pricing. You will save 25% if you opt to pick up your stroller from their warehouse located in between the Orlando International Airport and Walt Disney World which is definitely worth the stop if you're on a budget.
Here's the average cost for their strollers for a one week trip at Walt Disney World:
Citi Mini Single Stroller- $75 for one week (averages $10.71 per night)
Citi Mini 2 Single Stroller- $77 for one week (averages $11 per night)
Citi Mini Double Stroller- $85 for one week (averages $12 per night)
City Mini GT Single Stroller-$80
City Mini GT 2 Single Stroller- $82 for one week
City Mini GT Double Stroller- $90 for one week
Summit X3 Single- $90 for one week
Summit X3 Double- $98 for one week
As for accessories, parent consoles and rain covers are provided free of charge upon request. They do not carry child trays or belly bars for their strollers. You also have the option of having your stroller delivered to your hotel!
What kind of strollers does Disney rent?
Walt Disney World uses the typical plastic, hard stroller rental options that are popular at many theme parks and zoos due to how easily they are to clean. They offer single and double strollers as you can see in the picture above.
These strollers work great in a pinch if you need a rental but they won't be the most comfortable for your kids for a long day at Disney. They are also harder to push around Disney World, especially the double strollers, compared to the more comfortable strollers you might be more used to.
This is another reason why we recommend finding strollers through a third party company, like Kingdom Strollers, or bringing your own stroller to the Disney World resort. Your kids won't find the Disney strollers too comfortable and if your kids aren't comfortable in their strollers, they will let you know it!
Should I rent a stroller at Disney World?
Renting strollers at the Disney World resort is a good option mainly for convenience if you plan on flying to the resort- using a rental option is a common experience for many families visiting Disney. Trying to transport strollers on an airplane is expensive and if you have kids small enough to be using strollers you really don't want that extra hassle of transporting them through the airports along with their stroller.
If you plan on driving to Orlando you might have an easier time of bringing your own stroller which is one way to save some money but if you also want to plan on saving room in the car you may want to consider renting a stroller at the resort.
When it comes to travel and going on a vacation to Disney with small children, every step you can take to make your day easier is one worth taking so you an fully relax on your vacation to the theme parks. Renting strollers is a great way to eliminate any additional worry during your Disney parks vacation. Some guests even decide to just buy a new stroller once they arrive in Orlando and just leave it behind before you return home. If you're looking for just a cheap umbrella stroller to get you by, this might not be the worst idea but if you want something with space to carry your belongings and for your child to travel in comfort than considering a stroller rental is a must.
And remember, Kingdom Strollers now also offers free delivery to the Orlando International Airport for their strollers rental which is one way to start your Disney vacation off to a good start.
Does a 6 year old need a stroller at Disney World?
While bringing a stroller for your three year old is a no brainer, once kids reach the age of six many parents do not need a stroller for the park, mall, or other family places you go as a group. So the question for Disney Wolrd becomes: do I really need a stroller for my six year old or older children? You know your kids best but it's good to be prepared for the amount of walking that is involved in a Disney World vacation. Your family can walk an average of 3-6 miles per day, depending on your park touring style. Disney World's parks are vast and spacious so you can expect to do plenty of walking.
A six year old might have a hard time keeping up with all that walking and you might find yourself listening to a long list of complaints and exhaustion once lunchtime rolls around if they do all that walking without a long break. This can be hard for parents because you might not be ready to take a break especially if you have a carefully planned itinerary you are trying to follow. Having a stroller on hand is a great way for those older kids, their legs are still small after all, to get a much needed break without disrupting your day.
Strollers come with other perks too like…
Naps- many kids can easily take naps in strollers and fall asleep in them at night which leaves the parents free to continue about their day and enjoy Disney without interruption. You'd be surprised at how your kid that may have outgrown naps suddenly might need one after a day at Disney!
Strollers provide plenty of space to store belongings and park necessities which eliminates the need to pay for a locker rental. You can store all your non-valuable items like your sweatshirts, snacks, water bottles, etc. Just don't forget to remove any valuables before leaving your stroller to ride an attraction!
Your kid will have a ready available seat to watch the parades and fireworks. Since these events always come with a bit of a wait as you stake out a good spot, this will be a welcome asset for your little ones to have somewhere comfortable to sit.
Your stroller will allow you to move quicker through the parks when you are trying to make that FastPass time or lunch reservation.
And best of all, your kids have a comfortable place to rest on your Disney trip. Many parents overestimate their kid's ability to handle all the miles of walking at Disney and might find themselves in a lurch when their kid simply sits on the ground (yes, I've been there!) and refuses to walk another step for the day. Being prepared with a stroller in hand is one of the best ways to alleviate that stress on your family vacation. Traveling with kids can be hard enough at times and if it can make your lives easier by putting them in a stroller, then who cares how old they are? All kids are different and some just might not have the energy level (or long enough legs!) to make it through miles a day at the Disney World parks.
Walt Disney World Resort Tips for Using Strollers
When it comes to using a stroller at Walt Disney World there's some information you should know to help make your day at the Disney parks a bit easier to navigate.
Strollers need to be left outside of all queues and lines for attractions unless your stroller is functioning as a wheelchair for a child with special needs.
Do not leave strollers unattended unless you're riding attractions as stroller theft can happen anywhere despite how great Disney security can be. You will have to leave strollers unattended when you go on attractions or inside restaurants so just take all valuable objects with you.
Strollers are a great way to hold all your extra items you need throughout the day like extra jackets, snacks, water bottles. This is one of the reasons we recommend renting a stroller or bringing your own stroller, rather than relying on the Disney World stroller rentals which do not offer as much space to store belongings.
If you've packed up your stroller for the day with all your Disney park necessities, you will be required to remove it when you go through security upon entering the Disney parks or Disney Springs.
Find a way to mark your stroller so you can easily tell yours apart from the other strollers in the stroller parking areas. Even with a rental you should do this otherwise you'll be spending precious Disney park time walking through the stroller parking trying to find yours. Purchase a Disney balloon and tie it to the handle to help it stick out. Or you could bring some type of ribbon, cheap lights from the Dollar Store, and other flashy items to help you find your stroller when it's parked.
Cast members might have to move strollers at times in the stroller parking in order to make more room for walkways in the parks so this makes marking your stroller especially important.
Only park your stroller in areas that are designated as Disney World stroller parking areas or you can expect to find your stroller moved somewhere else by a cast member.
Strollers are not allowed on any escalators in the Disney resort.
When riding on Disney World transportation, children must be removed from their strollers.
At peak times of the day when crowds are the heaviest, especially before nighttime shows like the fireworks, then it might be easier to park your stroller in designated stroller parking area and walk with your child instead of trying to push a stroller through heavy crowds.
Using strollers for your Orlando vacation can be a way to make your day easier whether you're visiting for one day or a week. The happier your kids are, the happier you will be!
Ready to to Book Your Walt Disney World Vacation?
Take advantage of our wealth of knowledge about Walt Disney World vacation planning! Subscribe to our FREE deals newsletter where you will receive helpful planning information, exclusive Disney deals, and access to the lowest priced Disney tickets anywhere. One of the best ways to stay in the know is to read our newsletter! You can find more information on planning your vacation here:
Disclosure: We have used all the products recommended on Mickey Visit. We may receive compensation when you click on links to some products featured.